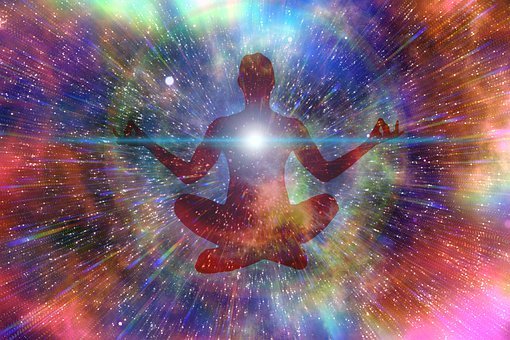 Yoga has often become synonymous with terms like exercise and postures. A dozen myths come to mind which have bombarded people's perceptions of Yoga and altered the way it has been understood over the years. Sadly, even after gaining widespread attention over the past few years, there still exists a gap in what it actually is and what people view it as. While it has, no doubt, happily found its way into the lives of many and become a famous tool for improving and maintaining mental and physical health, its definition in the minds of many is still largely limited to "another physical exercise". While I personally see no wrong in engaging with it purely for physical benefits because it does offer those perks, I also wish to bring forward the true essence of this age-old practice while shedding light on a chosen few of the many ways it impacts our psychological well-being.
---
Yogamasti is a yoga clothing brand for men and women. We also deliver many other yoga products which include: yoga mat bags, meditation essentials, silk eye pillows, yoga equipment, and much more. We are constantly adding new lines, whilst keeping yoga fashion and customer feedback in mind.
Dudes Yoga men's yoga clothes, eco-friendly cork mats, and natural skincare products will appeal to men of all ages, whether they already have a yoga practice; or are contemplating doing their first class. Men can finally look and feel great when they do this practice that has stood the test of time.
FIGHTING ANT is rising US brand specialized on all kinds of sportswear. As the most focused sportswear brand grounded in Factories&Design,we've accumulated massive innovations to make you enjoy a luxury at the most competitive price.
We at Maji Sports are dedicated to developing cutting edge products for the yoga, Pilates and fitness industry.

Our products are beautifully designed without compromising functionality.

Our primary goal is to help motivate people to engage in a healthier lifestyle to bring about a better sense of self.

Our products are currently sold in approximately 1,000 retail outlets in twelve countries.
Our featured product, the Chi Universe Yoga Mat & Game, makes Yoga fun for kids and families! Seen on the TODAY SHOW and listed in Top 10 Best New Toys of 2021 by Spy.

The Chi Mat has a functional design with a symbol system that properly aligns the body, and gamifies Yoga and mindful movement. It is naturally described by players as 'Yoga-twister'.

The sweetest aspect of the matching mats in kid and adult sizes is the caretaker/child play-time bonding. Chi Mat makes the perfect wellness gift, and provides a great classroom or at-home learning program in person or virtually.

Inside every mat is a double sided how-to game poster of 200 poses, one side features the kid's program (Yoga curriculum), and the opposite side features Celebrity Yoga Teacher and Creator, Bobbi Hamilton CYT, to appeal to a teen and adult audience.
Bubblelime committed to helping women discover more comfortable and high-quality gear options at affordable prices.
Link to Wai Lana Yoga, home of the world's most watched and loved yoga TV series, featuring yoga's #1 teacher and set in the world's most majestic locations.
Wai Lana's world-renowned television series airs on five continents around the world, including nationally in the U.S. on PBS, cable, and satellite.