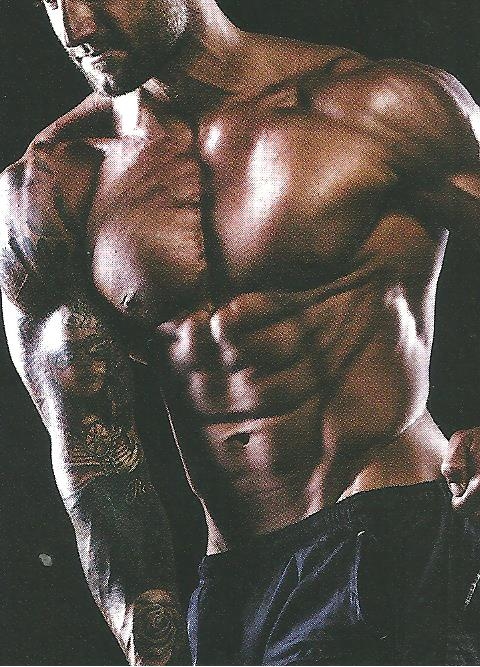 Your metabolism consists of all the chemical processes by which your body produces energy and assimilates new material to maintain, replace, and build up its cells. The metabolic rate is the speed at which the body burns up fuel. The body has a tick-over speed, just like a car. When it is running fast, it will burn up a great deal or fuel. At a more moderate pace, it uses less fuel.
People have a great many misconceptions about the metabolism and its relationship to bodybuilding. What is important to understand is that the successful bodybuilder does not try, or should not be trying, to speed up their metabolism to a super accelerated rate (unless they are looking to shed fat very quickly). nor do they want to slow down metabolism to a subnormal level.
In Nature, we can observe two high metabolism creatures which, due to their genetic makeup, are always in need of food and spend about 95 percent of their waking hours either eating or looking for food. The shrew is in endless pursuit of food, and when you look at this minute creature, you can see its system pumping away and shaking its tiny body like a battery driven toy. The tiny hummingbird, one of Nature's marvels whose super-fast wings beats enable it to hover in mid-air while stealing its vital nourishment from various plants, is the other insatiable creature. From a study of such high metabolism creatures we can conclude that a fast metabolism is of little use to the bodybuilder.
So what about a slow metabolism? What creatures can Nature offer us in that direction? The koala, the elephant, rhino and sloth. A slow metabolism may be conducive to gaining weight, but definitely does not lead to a rapid increase in muscular tissue, which is the ultimate aim of keen bodybuilder.
There are two aspects to the metabolic process. There is the anabolic, or building up process, and the catabolic, breaking down process. Both processes are consistently taking place in your body. The most desirable state, and one which you can train for, is a positive ratio in favour of the anabolic process.
Many youngsters are plagued not only by skinniness but by a super high metabolism. Whatever they do, they just cannot gain weight. Everything they eat is used up in their system. They find it almost impossible to gain weight. Their engines seem always to be running hot. Nothing seems to work when attempting to gain weight, regardless of many nutrients they put in their body. Then, one fateful day, their metabolism seems to normalise, and suddenly their bodybuilding efforts and generous food intake begin to show results.
So how can metabolism be slowed down, the answer is immobilization. The only other way to achieve a slower metabolic rate is by growing older. Our metabolism slows down as we age. Ironically, as we age, it is not a slowing down of our metabolism that we need, but the opposite. Then the fat starts to settle around our bones, and we yearn for those earlier days when we had an accelerated metabolism.
In order to slow down metabolism, you must purposely practice relaxation, real relaxation. Never run when you can walk, never walk when you can sit. Don't sit if you can lie. Relaxation, even for ten minutes, is particularly important after a meal. Try and check on yourself during the day. Are you as relaxed as you can be while you follow your daily routine? How do you watch TV? Do you lean forward in your chair, or do you sit back comfortably with your feet up on a padded stool? Now do you get the idea? Relax! Rid yourself of tension and stress, mental as well as physical.
If you feel that your metabolism is slow, or you tend to be slow moving, overweight and lethargic you can take steps to stimulate your metabolic processes so as to normalise it. When that begins to happen, your digestive processes will accelerate, your glands will secrete more, and your hormones will be stirred up.
How can metabolism be sped up? This can happen when making room in your schedule for exercises that stimulate the metabolism. For a while you will have to put abdominal training, calf work, and arm exercises aside. The true stimulators of our metabolic functions are the movements which work the bigger muscle groups, such as squats.
When an athlete has been unable to make any progress, especially in the beginning or early intermediate stages gains accelerate enormously as soon as they are placed on heavy, high repetition squat program just two days a week, and not many other exercises are required during this time. Numerous successful cases only included the wide grip chin and bench press along with the squat training for their metabolism.
When an average trainer with a normal metabolism isn't gaining, it would then be helpful to steer metabolic ratio towards the anabolic state, for this is needed to build up the body's growth pattern and overall size. That means they should not stay on heavy, high-rep squatting programs for long periods. This form of training to stimulate the metabolism and thereby set the body up for overall gains, which should be alternated with periods of rest and so allow the body to gain. This followed by a more normal training routine, will help to favour the anabolic metabolism over the catabolic metabolism.
Virtually all top bodybuilding champions have used heavy, high-rep squats in their training to give their body overall size. Once this size has been reached, many champs find they don't need those regular heavy squatting exercises any more. They can get by on hacks, thigh extensions, and other less strenuous leg movements.
Remember that this metabolism training is not necessary as long as your current bodybuilding routine is developing your muscles at a satisfactory pace. This mode of training is designed specifically for the hard gainer. Virtually all hard gainers who have applied this principle seriously over a period of 3 to 9 weeks made significant progress, and what is more important they made this progress when every other form of training had failed.